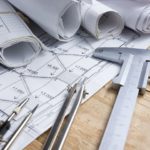 Whenever you hire and work with a St. Louis drywall contractor there are certain things you need to keep in mind. Certain questions he should know and should also be aware of the answers to them. Following are some questions you should know while hiring a drywall contractor.
What kind of services does this drywall company provide you? What is best way that'll get you good prospects? What should you be asking a STL contractor while hiring him? Make sure that the service they've provided you is right.
For your drywall project, find someone who you can trust, someone you've got with reference or someone with you've worked before. Try to hire the blue chip one's, the ones who have good repute in your local community. Take their background service screening test, get their detailed work list, plus make sure you sign a pay agreement to make sure it works out in the end.

St. Louis Drywall – Plastering 
| | |
| --- | --- |
|  Drywall & Plastering in St. Louis |  Phone Number |
|  Dowell Drywall & Plastering |  314-352-5558 |
|  Wies Drywall |  314-432-5040 |
Firstly, make your mind up that what you would be paying to that contractor, while most of the drywall installation fee are fixed at a certain hourly-wage of $68 – $102 in most of the parts. However, this price is negotiable in a sense if the contractor does some other work too. Secondly, look for a licensed drywall and plaster company contractor, who have legal rights to work and aren't fraud. You may even call the licensing authority and make sure if they're working legally. Thirdly, hire someone who has a perfect knowledge of plaster and drywall, as it is a major part of your interior and it gives the look of your whole house, so make sure you've hired someone who've a perfect knowledge about the several types like interior plastering, exterior plastering, plaster slabbing, spray plastering, floating and many more.
Fourth tip is to make a bond with your contractor, as it'll protect you if the conditions and terms are not met by the contractor. But also make sure that the bond has a certain limit which will cover the cost of completing task and re-doing the work, before any work begins. Take the fifth tip as the insurance of your contractor, make sure he carries an adequate liability insurance for work related damages, and the workman should've an insurance in the case of workman's insurance for job related injury or health risks.
It is important to gather information about various local St. Louis painting and drywall contractors rather than just galloping to the one. For that you can online visit several sites which will give you every detail about the worth and the contractors of the company. This online search would help you to analyze various sites and companies in order to get the best services. Select some of the best contractors you feel, and then choose the one who provides you the exact services you want at a suitable rate. Be more cautious about the bids that will come in the future as the work proceeds. The contractor may be sound and sweet but these too good to be true talks often have a way of incurring "unforeseen expenses" as the job progresses. Last but not the least, there are some contractors you need to avoid, if you hear any negative reviews about a drywall contractor it would be legitimate to hire them. If someone doesn't feel good in talking online about their bad experience and making you sure about no problems in the future, the services that were rendered were simply not worth the money. You need to just be careful and knowledgeable before hiring a drywall and plaster contractor in Saint Louis, in order to make your home look better at reasonable rates.