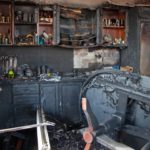 Fire – Water Restoration
A disaster can strike at any time and can bring with it untold damage to property. You would feel the need for restoration of the house to its original state. You would have to hire a Disaster Damage Restoration Company for the purpose. The following tips would be of great value to you.
St. Louis Fire – Water Damage Restoration 
 Water and Fire Restoration in St. Louis

 Phone Number


 

 

 Assured Restoration Services

 636-484-1018

 Atlas Restoration

 314-822-0090

 Bales Cleaning & Restoration

 636-498-1000

 CATCO

 314-772-9010

 Century Restoration

Dalmation Cleaning & Restoration

 314-487-5000

314-423-0101

 Fast Help

 314-698-4618

 Fasttrack Cleaning & Restoration

 314-643-6868

 

 

 

 

 Midwest Flood Restoration

 314-740-9600

 Paragon Certified Restoration

Rapid Dry

 314-645-2405

314-291-8888

 ServPro Fire and Water Clean Up

St. Louis Cleaning & Restoration

The Flood Team

 314-260-7177

314-328-7793

314-729-0233

 Ultima Disaster Restoration

 888-999-2610

 Water Mold & Fire St. Louis

 314-282-4140

 Woodward Cleaning & Restoration

 314-300-9567
Insurance check: Check out your insurance first before starting any clean up operations. Insurance companies honor claims after assessing the damages. Ensure that you have the proper clauses in your insurance policy. You can begin your restoration process after the inspection by the insurance agencies.
Do your homework properly: You should hire a damage restoration company having a valid license. They should have a general insurance policy in force as well. The company should have a clear worker's compensation and Contractor's pollution liability in place. You can always ask for these documents and check them for the genuineness.
The advantage of hiring a licensed contractor: This would ensure that the company has trained professionals who know the job. The contractor has to pass stringent tests before the authorities hand out the license. They can assure you of a perfect job. You can always do an online check to confirm.
Fire Damage St. Louis
Insist on the insurance policy to be in force: This is a very important aspect. Hiring a company that does not have valid insurance can be detrimental to your finances. In the case of an accident, the insurance policy takes care of the damages. If the company is uninsured, you may have to end up honoring the claim. The worker's compensation is a very important factor. If the company does not have this policy in force, you should never hire this company for your job.
Get a minimum of three bids before deciding: You should always compare prices before hiring. You would also get to know the important factors as well. Each company would have its own set of characteristics. You can choose the one most beneficial to you. Having more than one bid allows you the advantage to negotiate.
Maintain the documentation perfectly. Make payments by check or through a bank account. This way you have proof of payments. These companies may ask for a reasonable advance. This is usually in the range of around 30% to 50%. Anything more should arouse your suspicion. You should pay the balance after the job is over. Have a clear contract in this regard.
Conclusion:
The above tips should be of great help to you in the restoration of your property.
ALSO CHECK: Foundation Protection Services