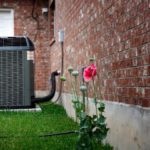 Whether you're looking for installation, repairs, or replacement, you want to know that the St Louis HVAC company you're hiring is the best one for the job. While there might not be a great deal of choices in your area, you should check them all out, and then compare them using these tips to pick the best one for your needs. 
Reputation is quite simply the most important factor for choosing a company of any kind. Today it is easy to find out almost any information about a company thanks to the internet. You can look online to find reviews, information, and personal opinions about almost any company you want to hire. While not all reviews are honest, you can usually get a good idea of the company as a whole by finding out what other people have to say about them.   
St. Louis Heating – Cooling – AC Repair
Total Comfort Heating and Air Conditioning

 We are a bonded, licensed and insured contractor, with over 25 years experience in the industry. Our company prides itself with quality workmanship and competitive pricing. Total Comfort Heating & Air Conditioning LLC strives for excellence in our service and installations of the many superior products we sell. Our entire staff is dedicated to our company motto, "Our Commitment is your Total Comfort." Sales, Service and Installation: central air conditioning, commercial rooftop units, gas furnaces, heat pumps, boilers, baseboard and unit heaters, refrigeration, humidifiers, water heaters. 

The Scott-Lee Heating Company brings to the heating and air conditioning service sector a lifetime of experience in the perfection of our craft. Our seven upper-management leaders have over a combined two centuries in the industry, and we have 26 employees who have been members of the 'Scott-Lee Family' for over 15 years. We are dedicated to providing you with the highest quality and most energy efficient heating, air conditioning and geothermal systems available. It is our commitment to excellence, however, that sets us apart from the competition.

Hely Heating & Air Conditioning Co. As your friend and neighbor, Hely Heating & Air Conditioning Co. is dedicated to ensuring that your Fenton home's A/C system is keeping you cool, even during those sweltering summer days. We have the skills and tools needed to cover everything from a new installation to yearly maintenance and repair work, large and small. Leave it to us to make sure that your home is never without refreshing conditioned air when those Fenton, MO summer temps start to rise.
Anton's Air Conditioning and Heating will provide world-class dedicated service at every level to any of our clients with integrity, confidence and objectivity. By fostering ongoing employee training, Anton's will set the standard of providing the highest performance value to our clients continuously. Anton's vigorous pursuit for quality service and work performance will be our signature trademark for the sole purpose of leading the HVAC industry towards a bright and innovative future.
Hoffmann Air Conditioning & Heating  At Hoffmann Air Conditioning & Heating LLC, we know that keeping your home cool and comfortable in the summer months is very important. In the St. Louis area, air conditioning is a necessity. Having your cooling system regularly inspected and serviced is vital to your systems performance and reliability.
Hiring the right St. Louis HVAC  Company
Prices are Important: Even if you are not on a budget, pricing is still important. Consider comparing their cost per service, or cost per unit if you are purchasing an HVAC system in St Louis. Compare any freebies such as a free quote or inspection, and then consider the overall value for the cost. While many companies offer similar pricing, some will offer a more obvious value for the money than others. Remember to include service costs, parts costs, any travel costs, and per hour costs as much as you would the cost of the system itself.
Only Hire a Professional: Most states require HVAC companies and technicians to be trained and licensed. This is because someone who does not know what they are doing can make mistakes. Incorrectly installing an HVAC system or part can be dangerous and can result in fire, carbon monoxide build up, or at best, a system that doesn't work properly. Remember to check credentials and training before making a hire.
Consider Services:  Another thing to consider is that some STL HVAC companies offer more services than others. Consider whether or not they sell HVAC units, whether they service and repair units, and what sort of maintenance and repair services they offer. Consider whether or not they offer cleaning, whether they offer emergency repairs, and how much extra each of those services costs.
Warranty: Last but not least, you have to consider the warranty. Any Saint Louis HVAC company should offer a comprehensive warranty on any installation and repairs that they do. Usually the warranty on the HVAC unit itself is up to the company that made it, but the installers should provide an installation warranty as well.